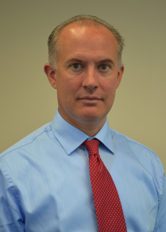 Weeks, Greg
Associate Dean in CLAS
http://clas-pages.uncc.edu/gregory-weeks
Recent Publications:
The Military and Politics in Postauthoritarian Chile (University of Alabama Press, 2003)
U.S. and Latin American Relations (Longman, 2008)
Irrestible Forces: Explaining Latin American Immigration to the United States (University of New Mexico Press, 2010).
The Bachelet Government: Conflict and Consensus in Post-Pinochet Chile (University Press of Florida, 2010).
Biography:
Gregory Weeks received his Ph.D. from the University of North Carolina at Chapel Hill in 1999 and joined the department in 2000. He teaches and does research on Latin American politics, U.S.-Latin American relations, and immigration. He is also editor of The Latin Americanist.
Research Interests:
Latin American Politics
US-Latin American Relations
Immigration
Chile